founder (PT, ATC, CSCS, TPI CGFI)
Roger Yamanaka
Along with his Bachelor of Science in Physiological Sciences from UCLA and Masters of Science degree in Physical Therapy from Boston University, Roger has extensive training in assessment and rehabilitation of orthopedic injuries and has worked with athletes on the collegiate level at various universities such as UCLA and Harvard.
He is a Certified Athletic Trainer (ATC) with the National Athletic Training Association and a Certified Strength and Conditioning Specialist (CSCS) through the National Strength and Conditioning Association.  Roger has also completed the Pilates Teacher Training Course at the Long Beach Dance and Conditioning Company and is a Certified Pilates Instructor.  As a Level 3 Medical and Fitness Titleist Performance Institute Certified Golf Fitness Instructor (TPI CGFI), Roger works closely with golfers developing performance enhancement and rehabilitative programs.
He worked as a senior physical therapist at The Cedars-Sinai Outpatient Rehabilitation Department for 10 years, acted as a clinical mentor in the Orthopedic Physical Therapy Residency Program, and was involved with the development of the Cedars-Sinai Dance Medicine Program.  Additionally, Roger has served as an instructor in the Physical Therapy Doctorate Program at Mount Saint Mary's College in Los Angeles.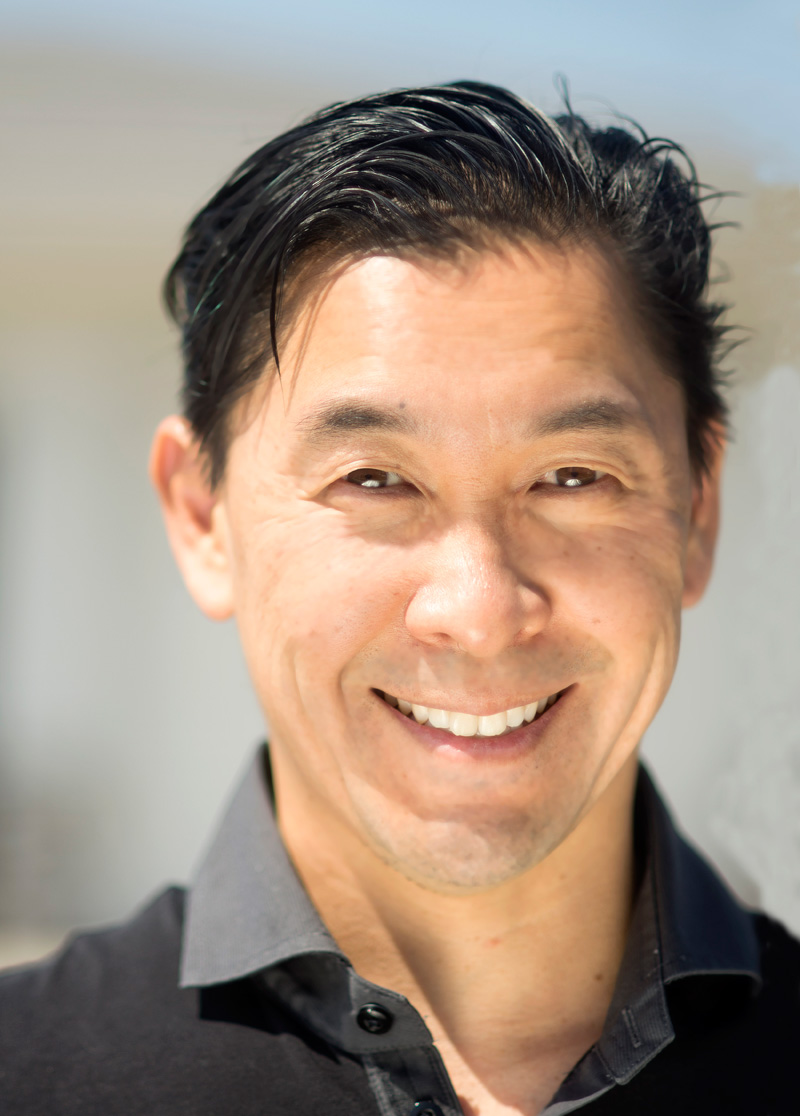 Summary of Qualifications
Education:
Boston University 1998 – Masters of Science in Physical Therapy
UCLA 1993 – Bachelors of Science in Physiological Science
Work Experience:
Cedars – Sinai Outpatient Physical Therapy Department
UCLA Athletic Department, Sports Medicine Internship
Mount Saint Mary's College Physical Therapy Department, Instructor
Certifications:
Certified Pilates Instructor
Dynamic Neuromuscular Stabilization
Fascial Manipulation
Z Health Trainer-Brain Based Training
Philosophy
Roger Yamanaka's diverse approach to rehabilitation and performance training combines brain-based neurological concepts with more traditional biomechanical models of looking at your body. In a typical therapy session, Roger will spend as much time working on your brain's connection to your body as with your body itself. Weak links in your brain and nervous system are identified and unique exercises are introduced to allow your body to unlock its full potential. A wide variety of manual therapy techniques are incorporated to address dysfunction in joints, muscles, and fascia (connective tissue which stabilize, enclose, and separate muscles and internal organs).